Rambler 88
United Kingdom
Launched in December 2014 for George David, former United Technologies Corporation Chairman and CEO, Rambler is an all-carbon and canting boat, with long daggerboards and a deep chine.
She was designed to let go offshore in a good breeze. She broke several speed and time records.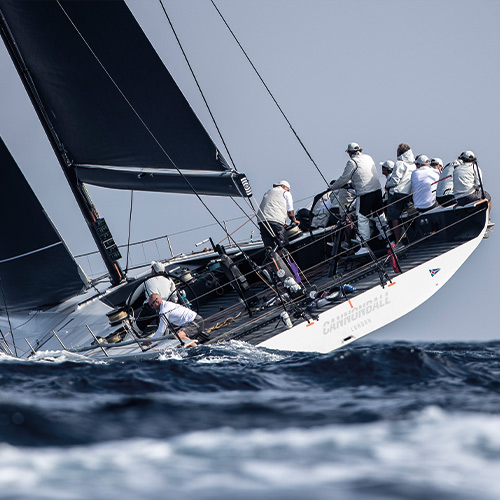 The Rambler 88 has a first rate crew of America's Cup and VOR racers includes Brad Buttterworth, Andrew Cape, Will McCarthy, Brad Jackson, Joca Signorini, Rodney Ardern, Scott Beavis, Curtis Blewett and others.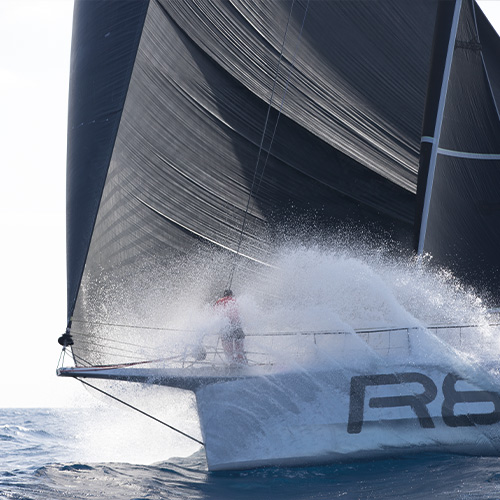 The yacht was constructed in 2014 by the hugely experienced team at New England Boatworks, in the heart of the USA yacht racing capital, Newport, RI. Wide beam aft, sharply chined topsides forward, rounded stem, full length hull/deck chamfers, toed-in daggerboards, slight reverse sheer and a large foretriangle.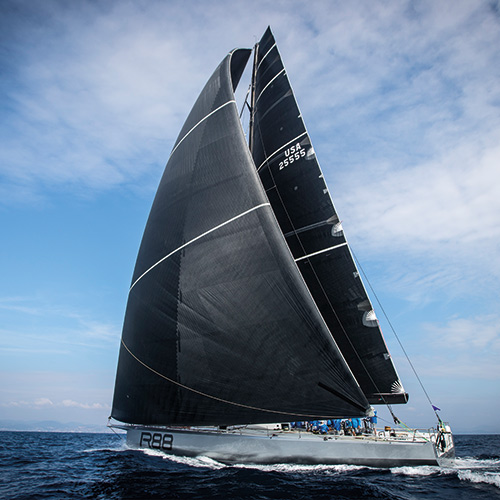 The crew of the Rambler is equipped with the full range of high quality equipment from CODE-ZERO. From Gunningham shirts to offshore oilskins, the Rambler is well prepared for any race.