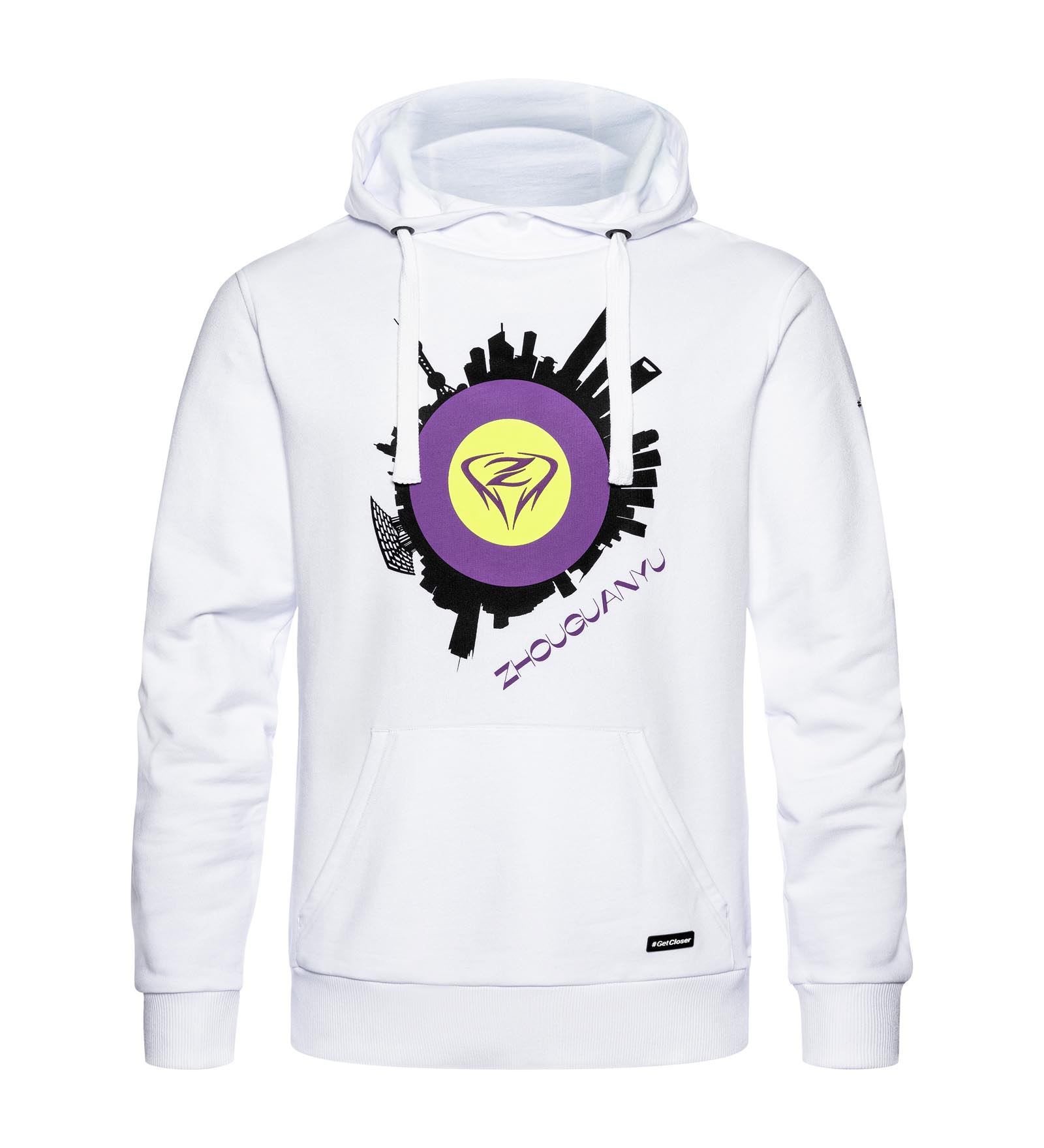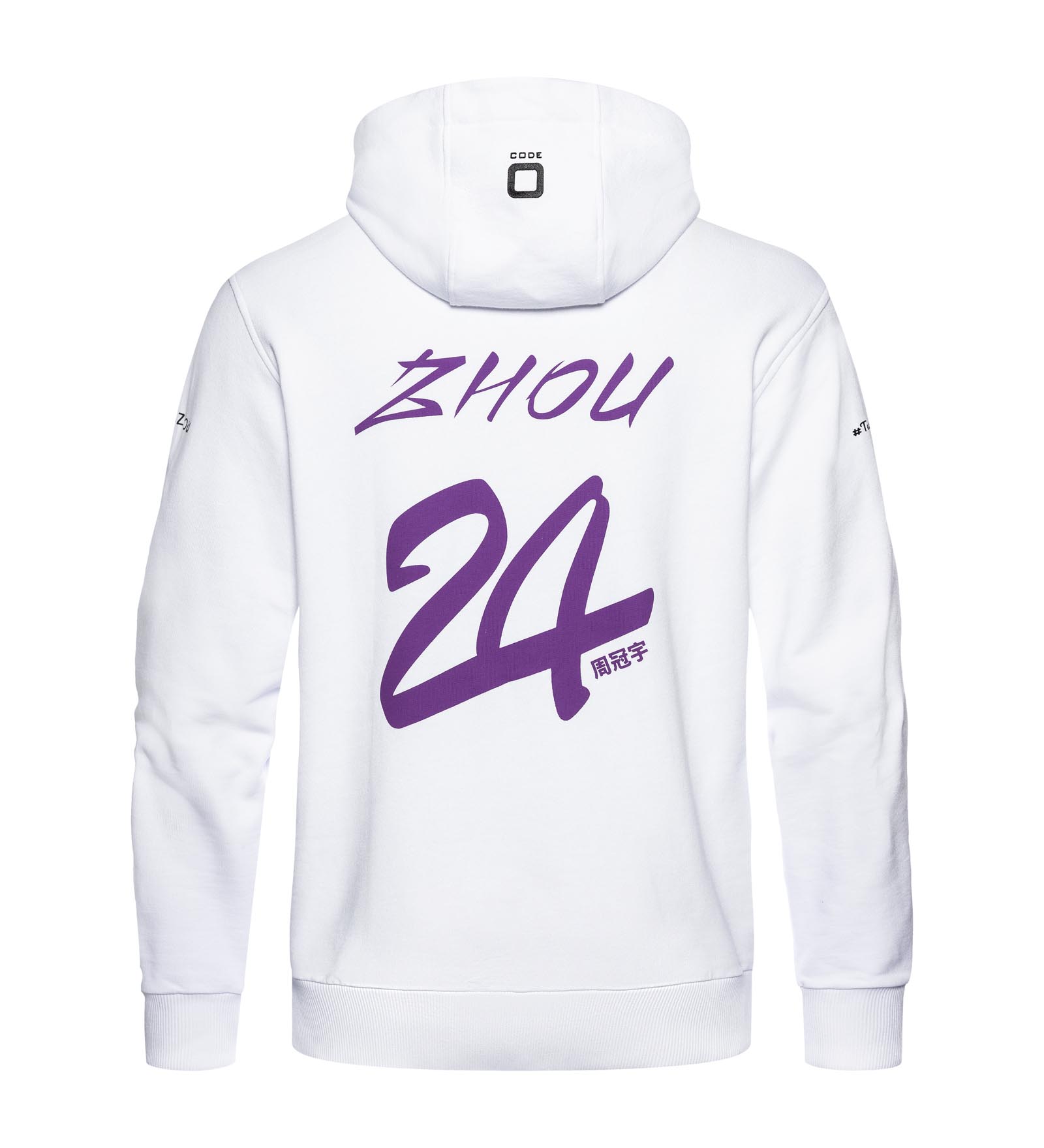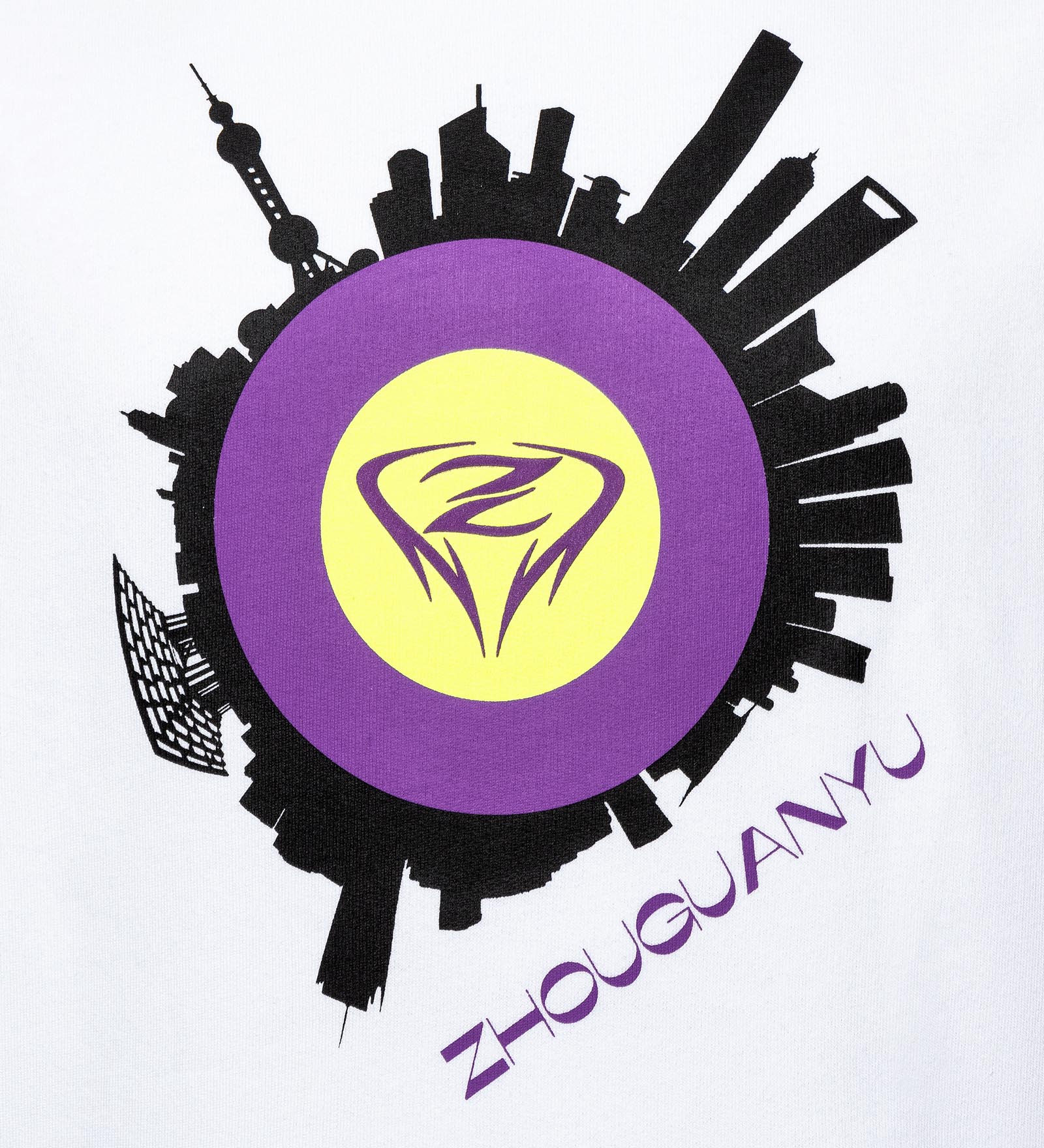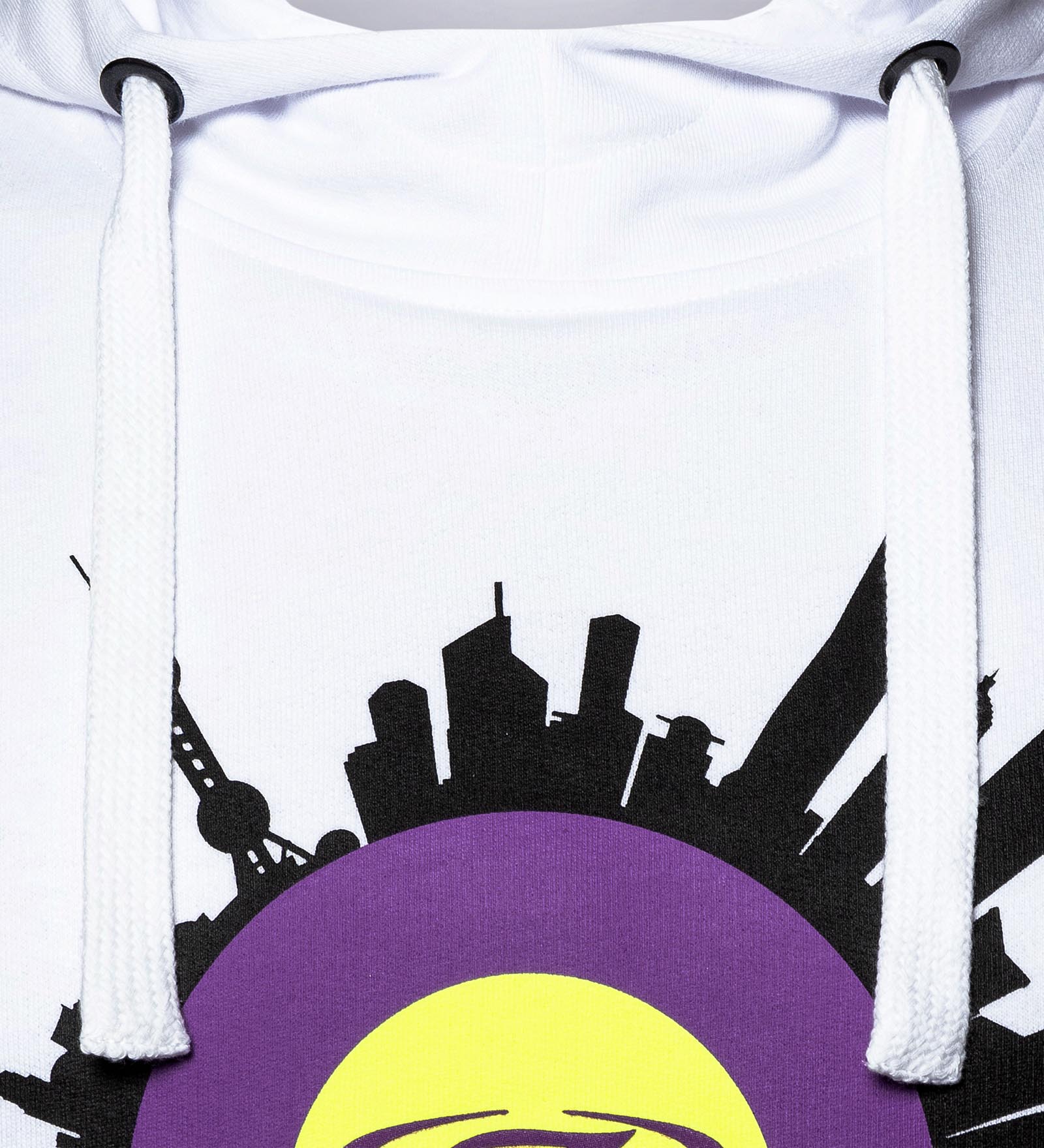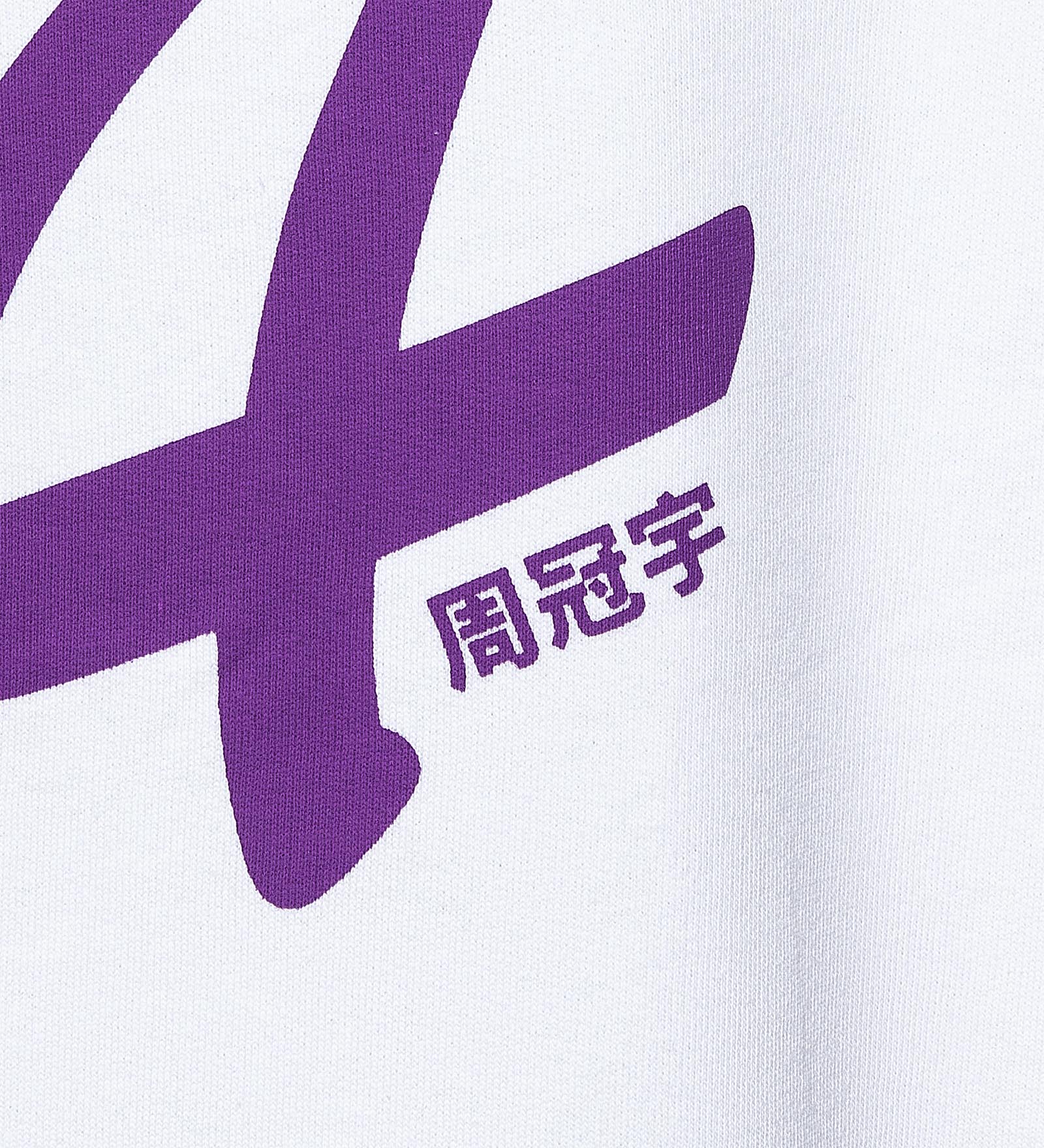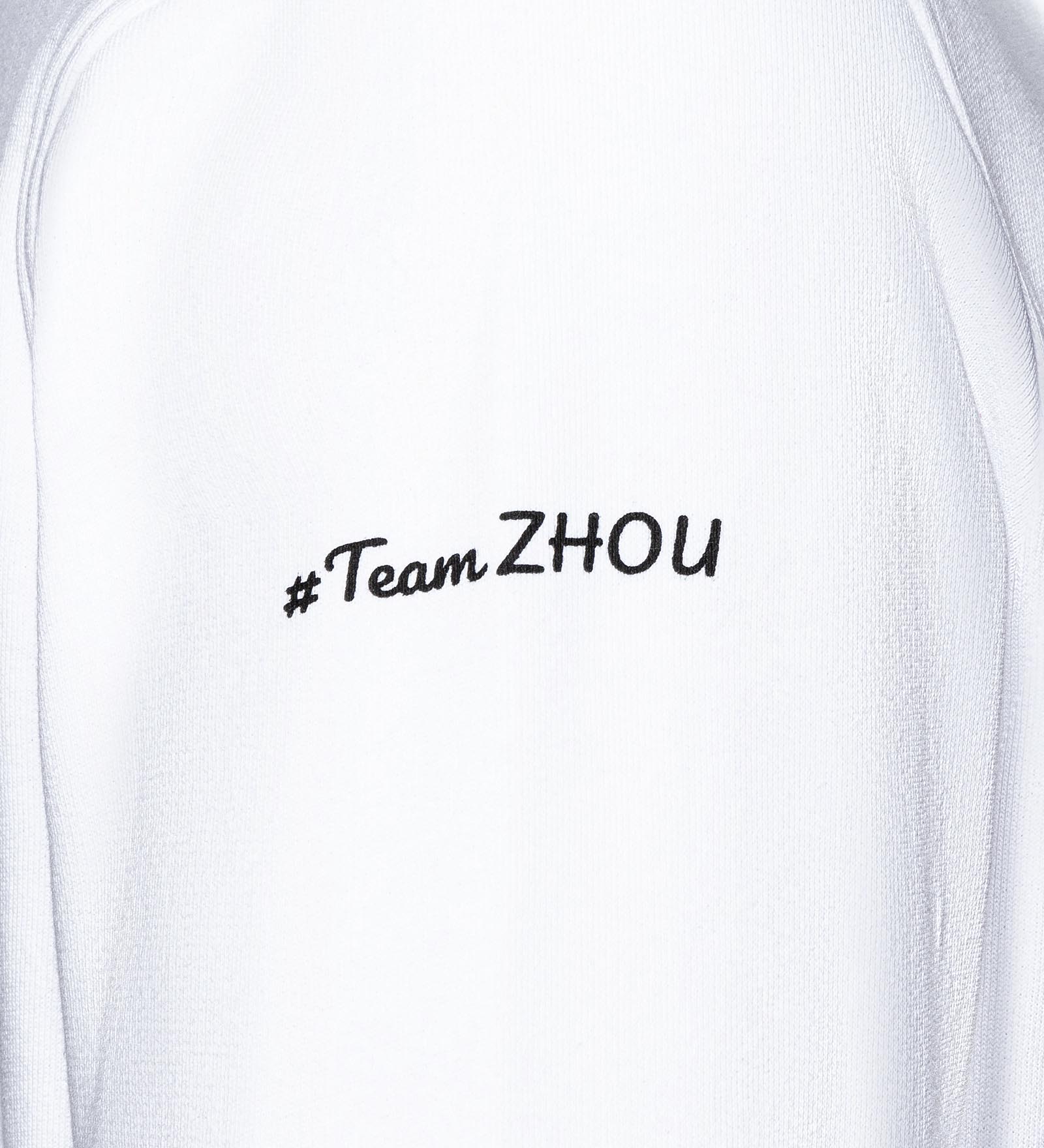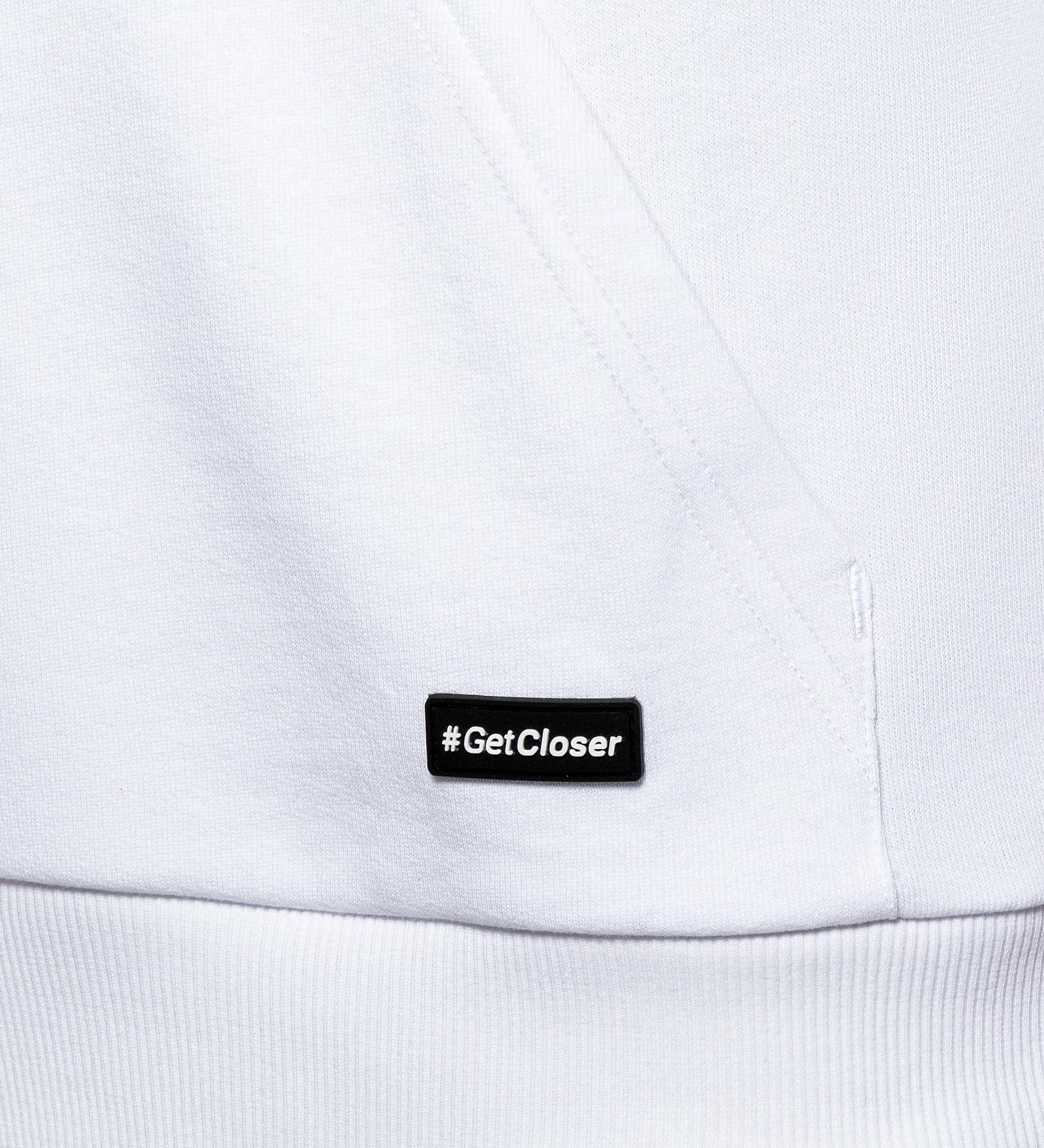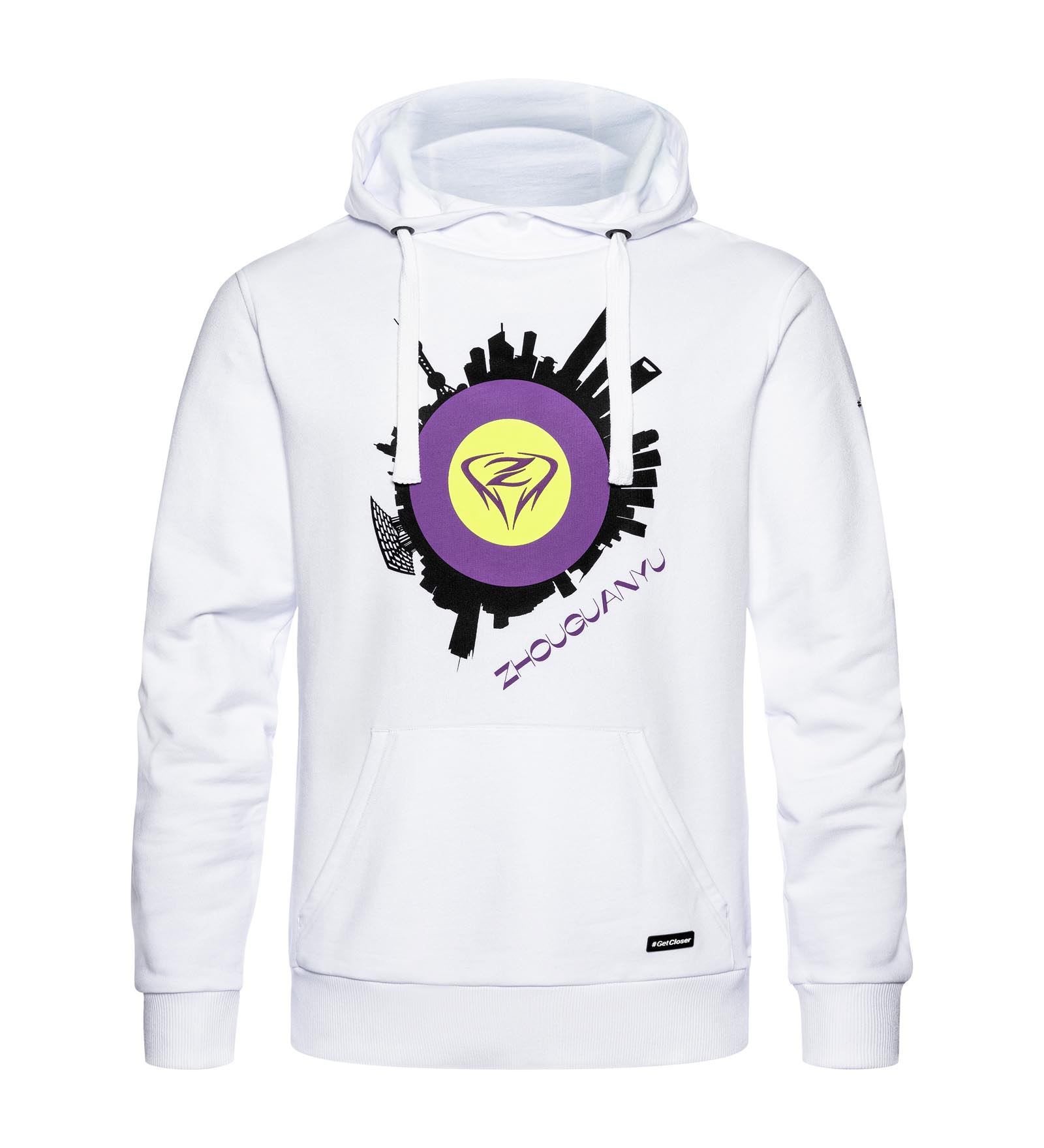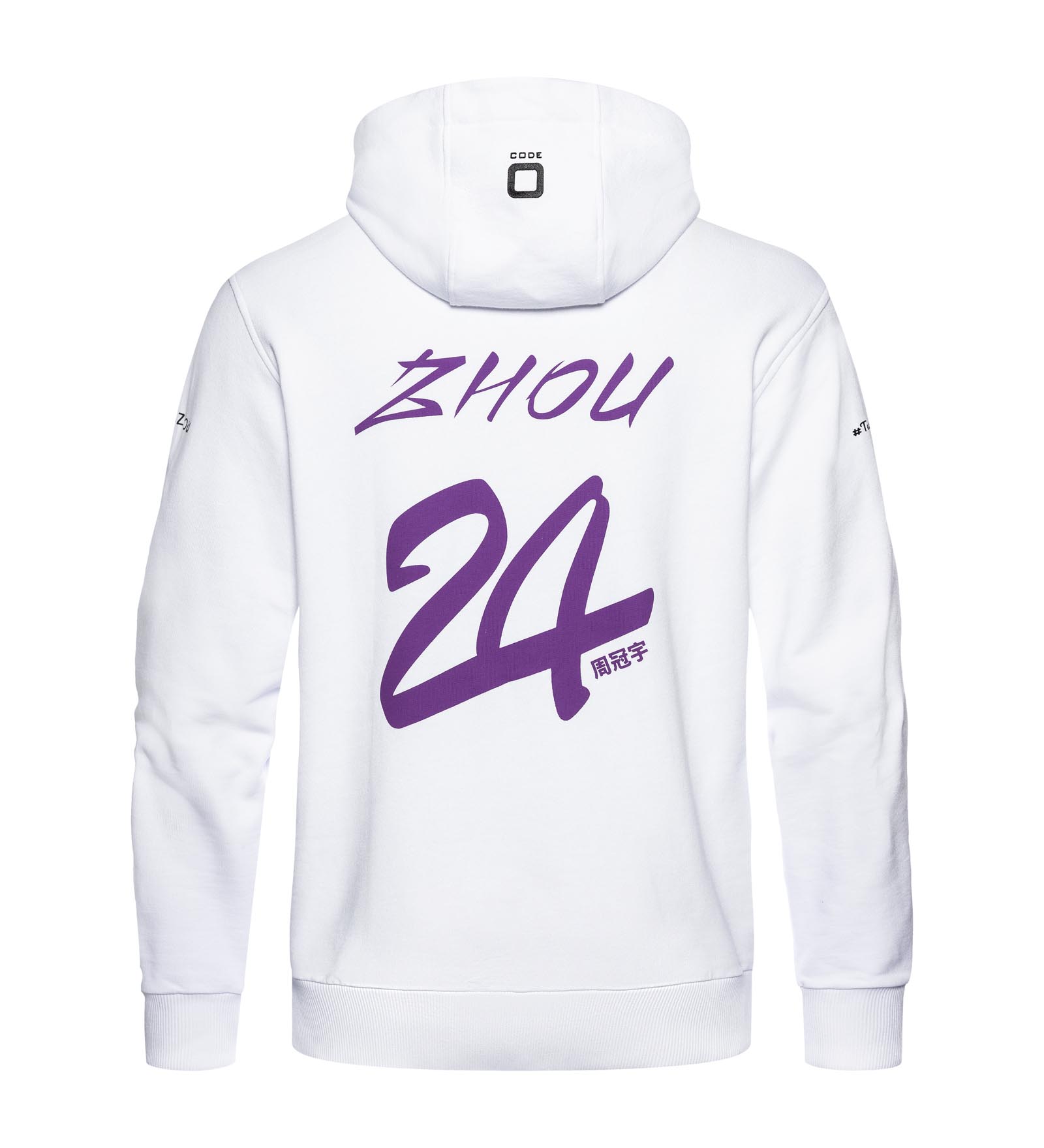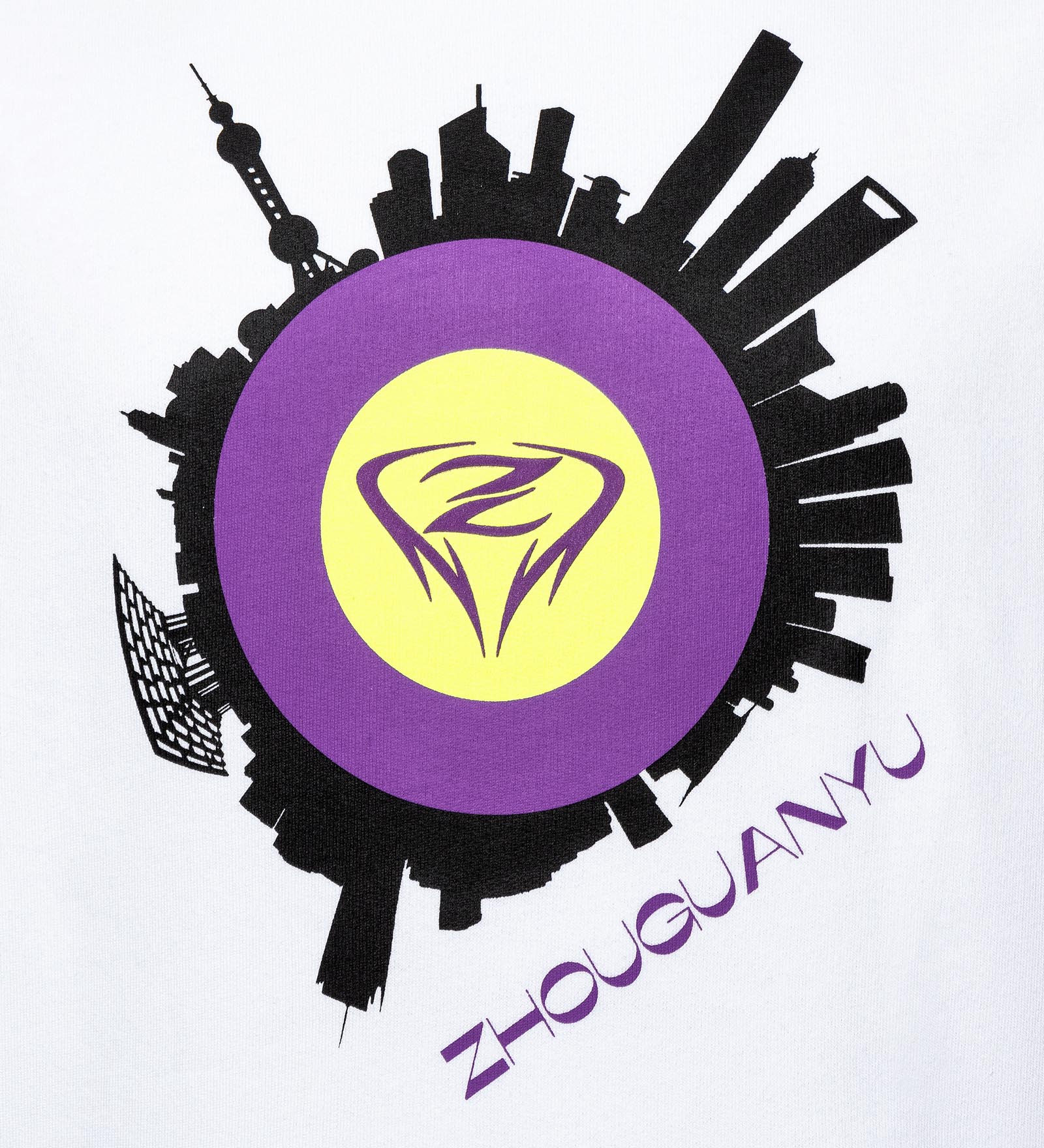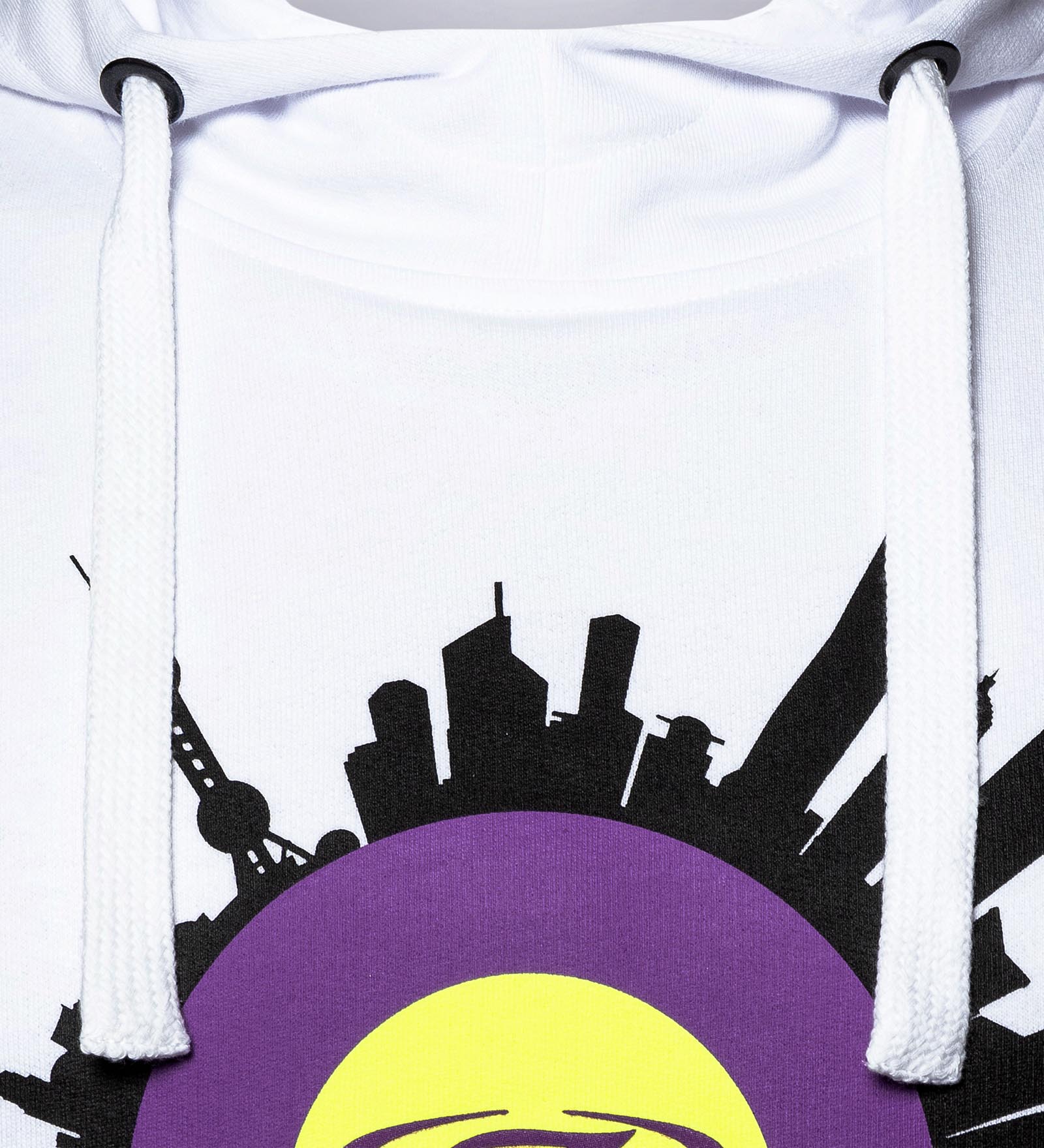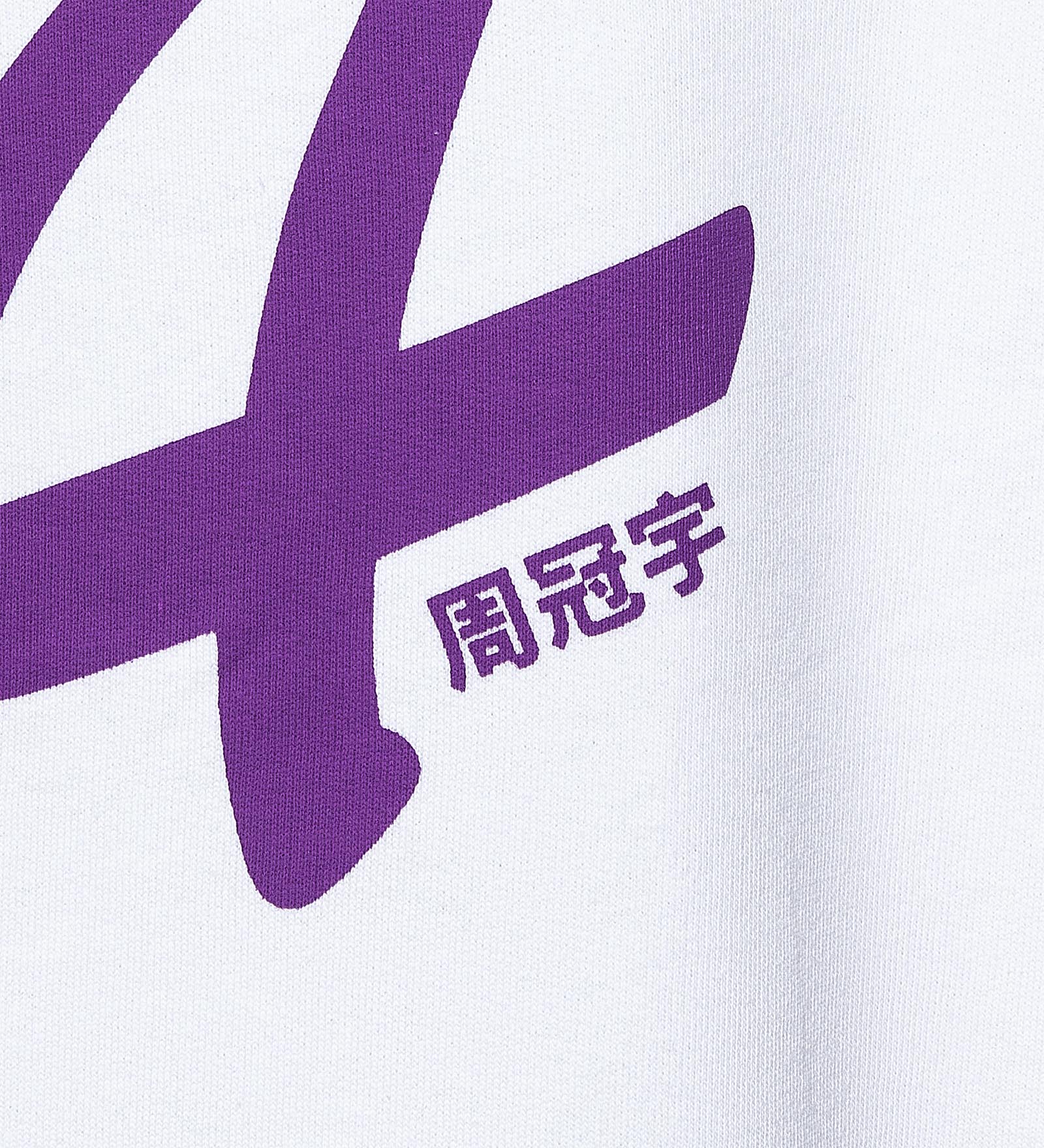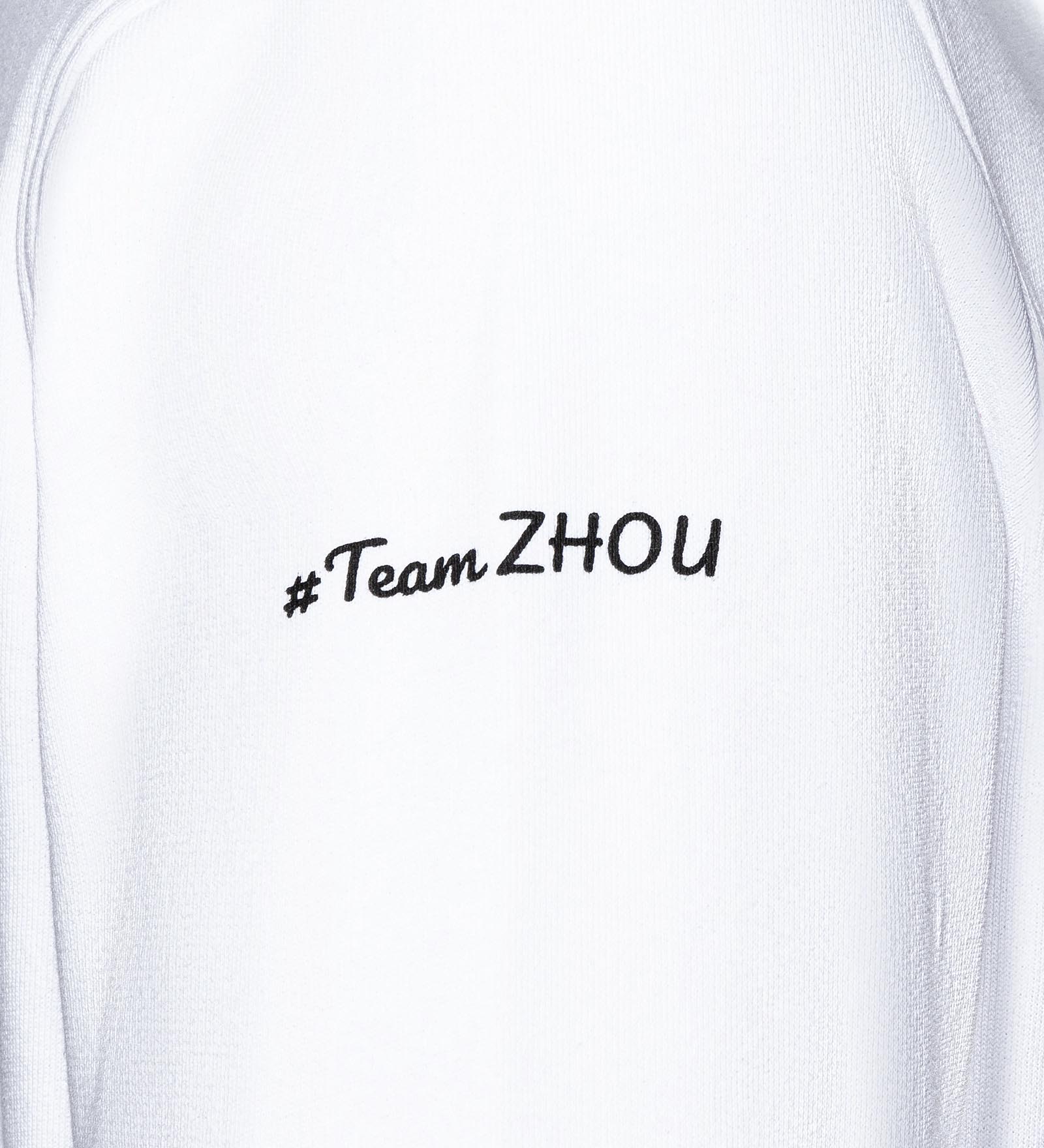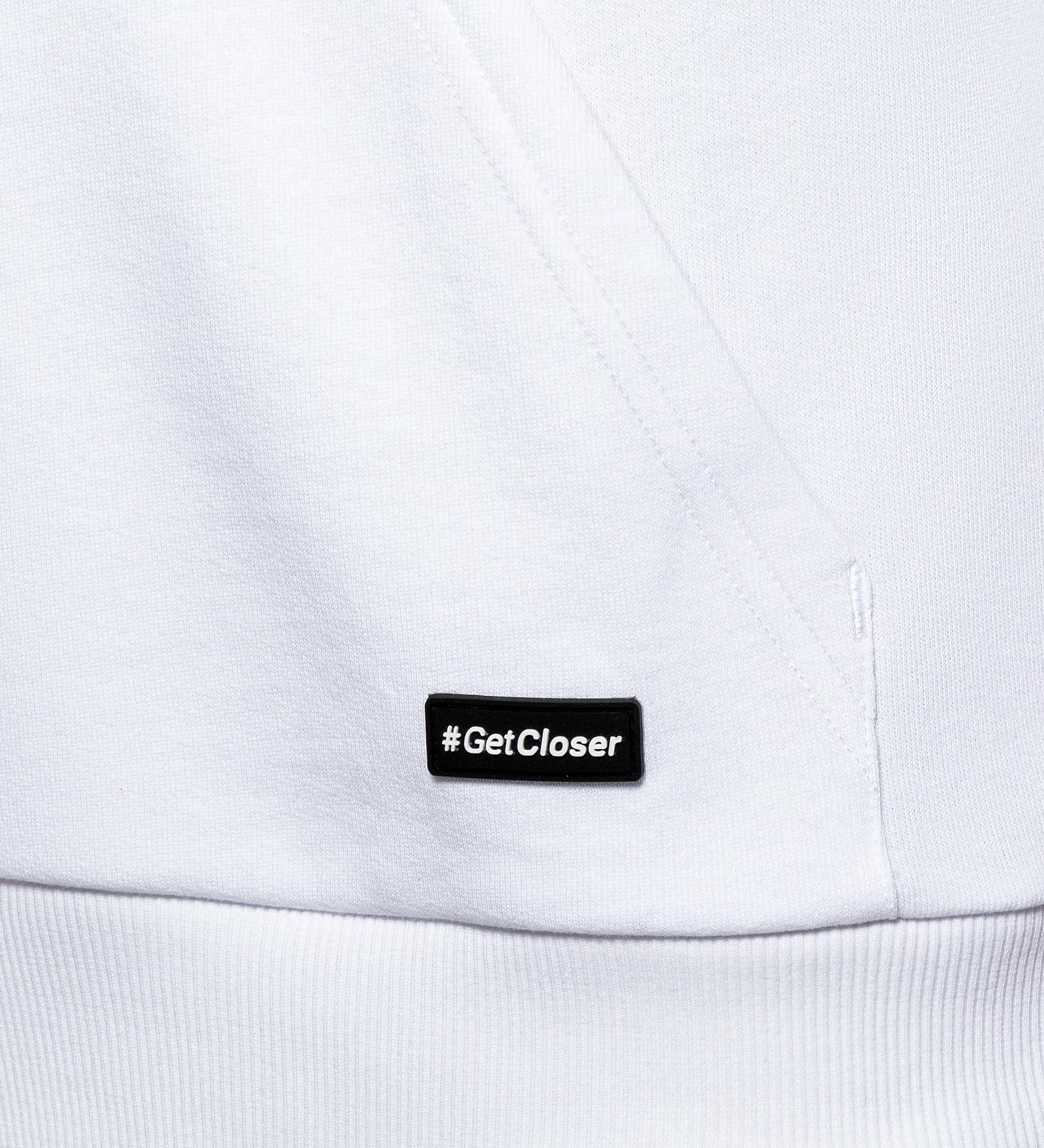 Promo available:
T-shirt, Hoodie + free Cap

Free Cap: Buy the #TeamZhou Hoodie plus the T-Shirt and get the Cap worth €47,50 for free! Just add all 3 items to your cart and the bundle price will be applied automatically. No code required.
Our #TeamZhou Hoodie is the latest addition to the Zhou Guanyu collection. This exclusive piece is a true gem for all loyal fans of Zhou Guanyu and the Alfa Romeo F1 Team. With its limited availability, this hoodie guarantees a touch of exclusivity.
The hoodie features an eye-catching design that attracts attention. On the front, the Zhou Guanyu logo is emblazoned in purple and fluorescent lime colours. The design also pays homage to Zhou's hometown of Shanghai, with a captivating skyline surrounding his personal logo in the centre. Join the ranks of true fans and upgrade your Zhou Guanyu collection with this limited edition hoodie. Don't miss your chance to be part of #TeamZhou!
Official Alfa Romeo F1 Team licensed product
Zhou Guanyu Collection
Design by Zhou Guanyu
Zhou Guanyu logo with Shanghai skyline print on the chest
Kangaroo pocket
Thick hoodstrings (8mm)
Made in Europe
Regular fit
Machine washable
Material: 100% Cotton