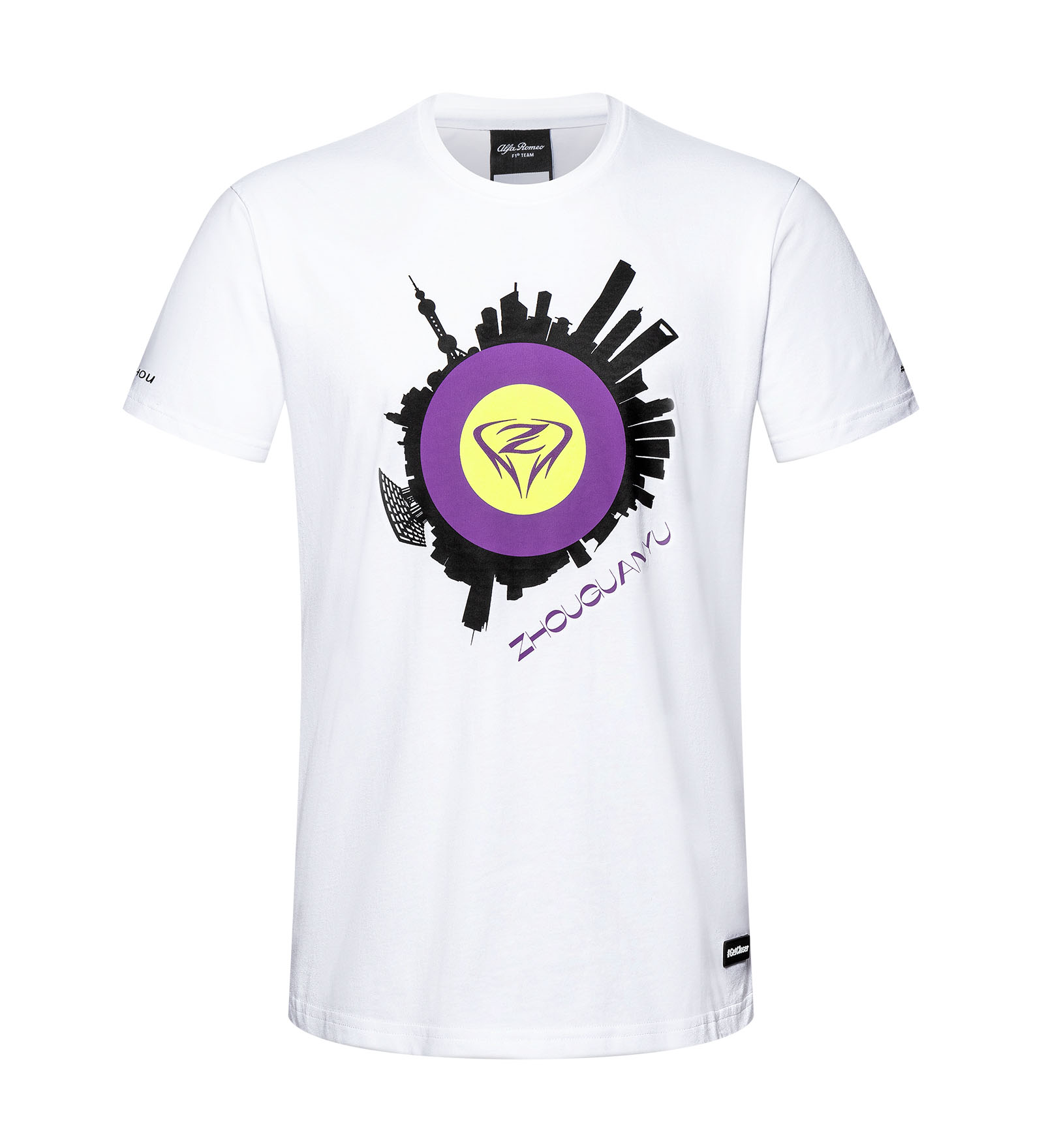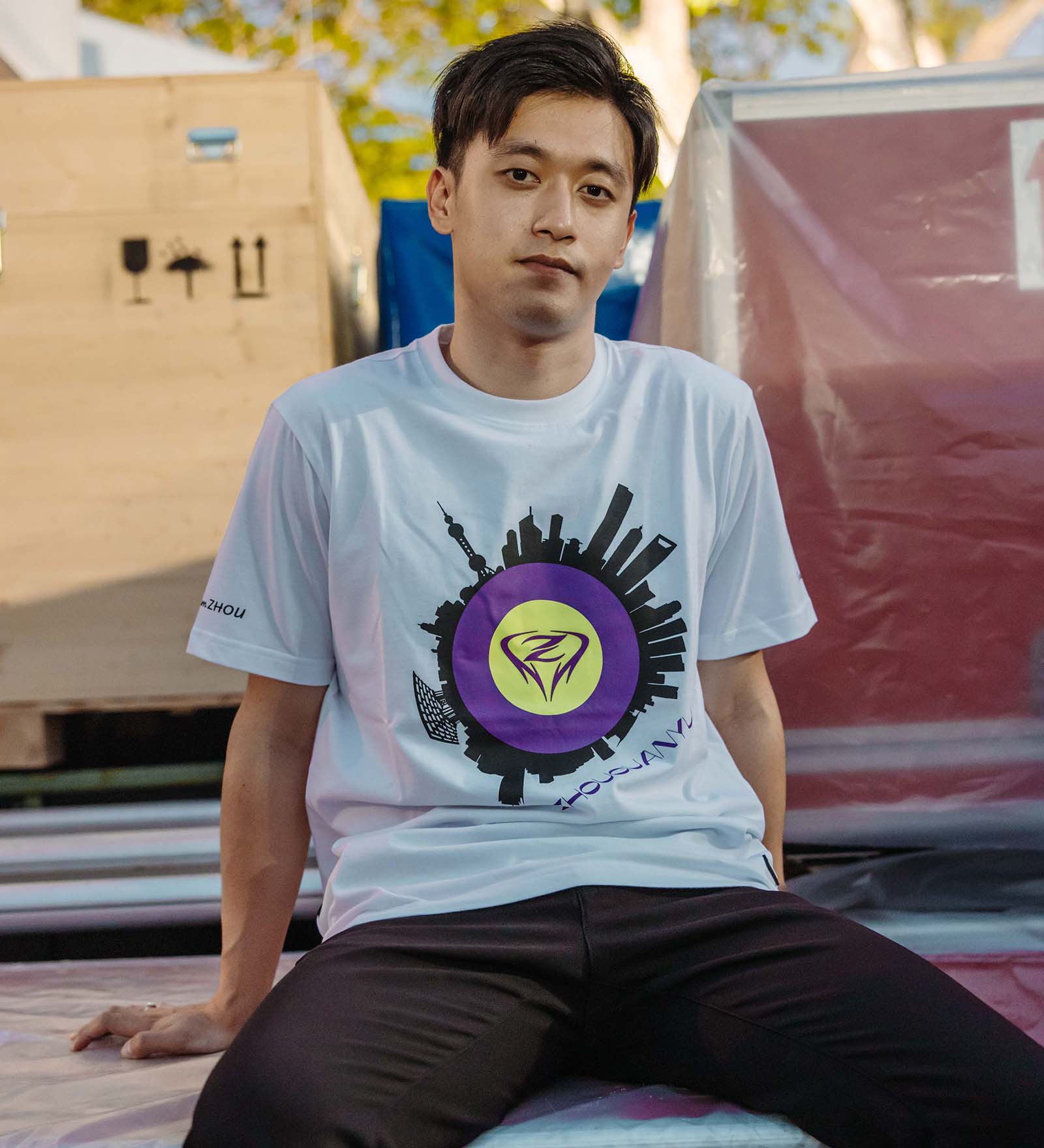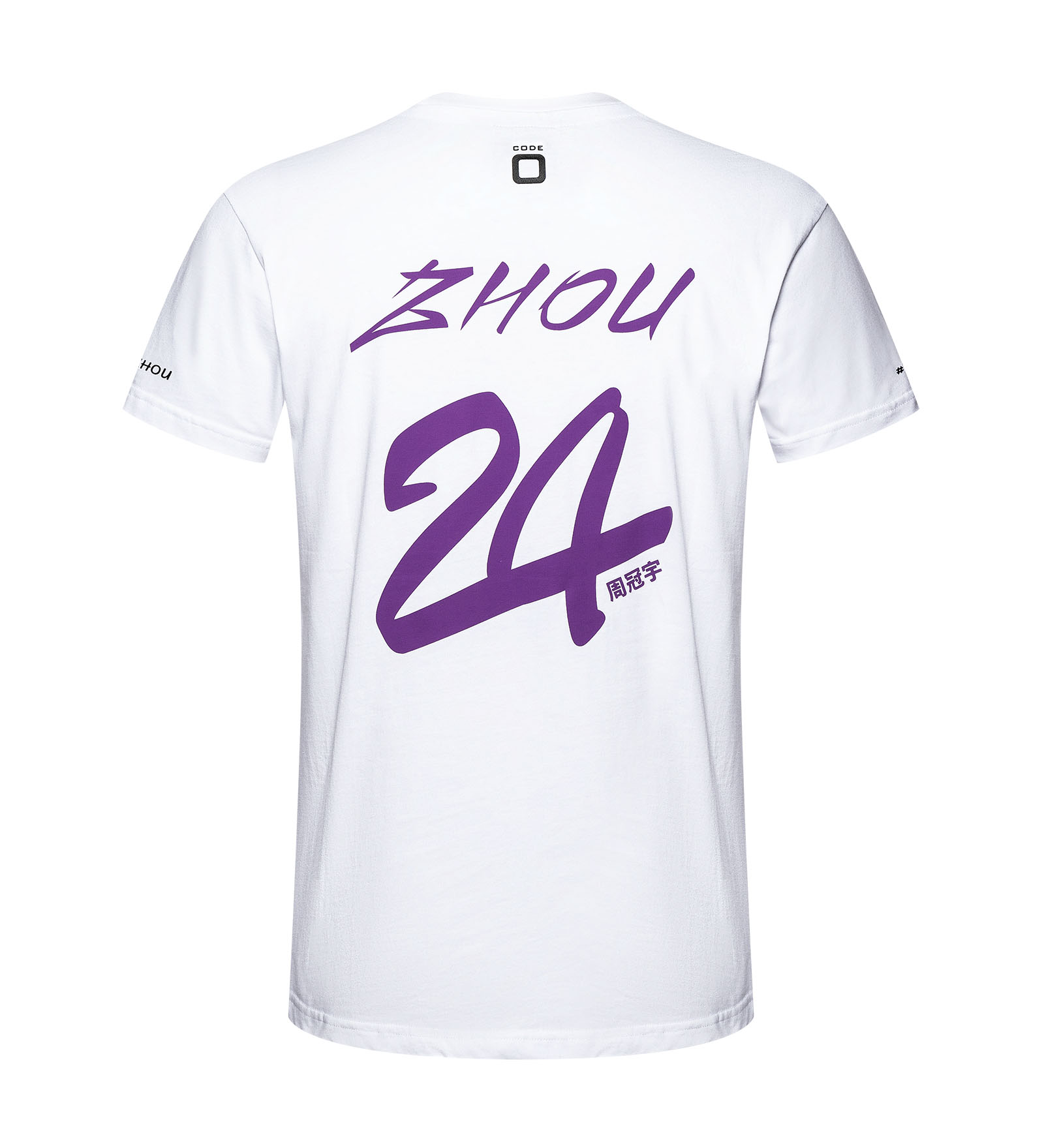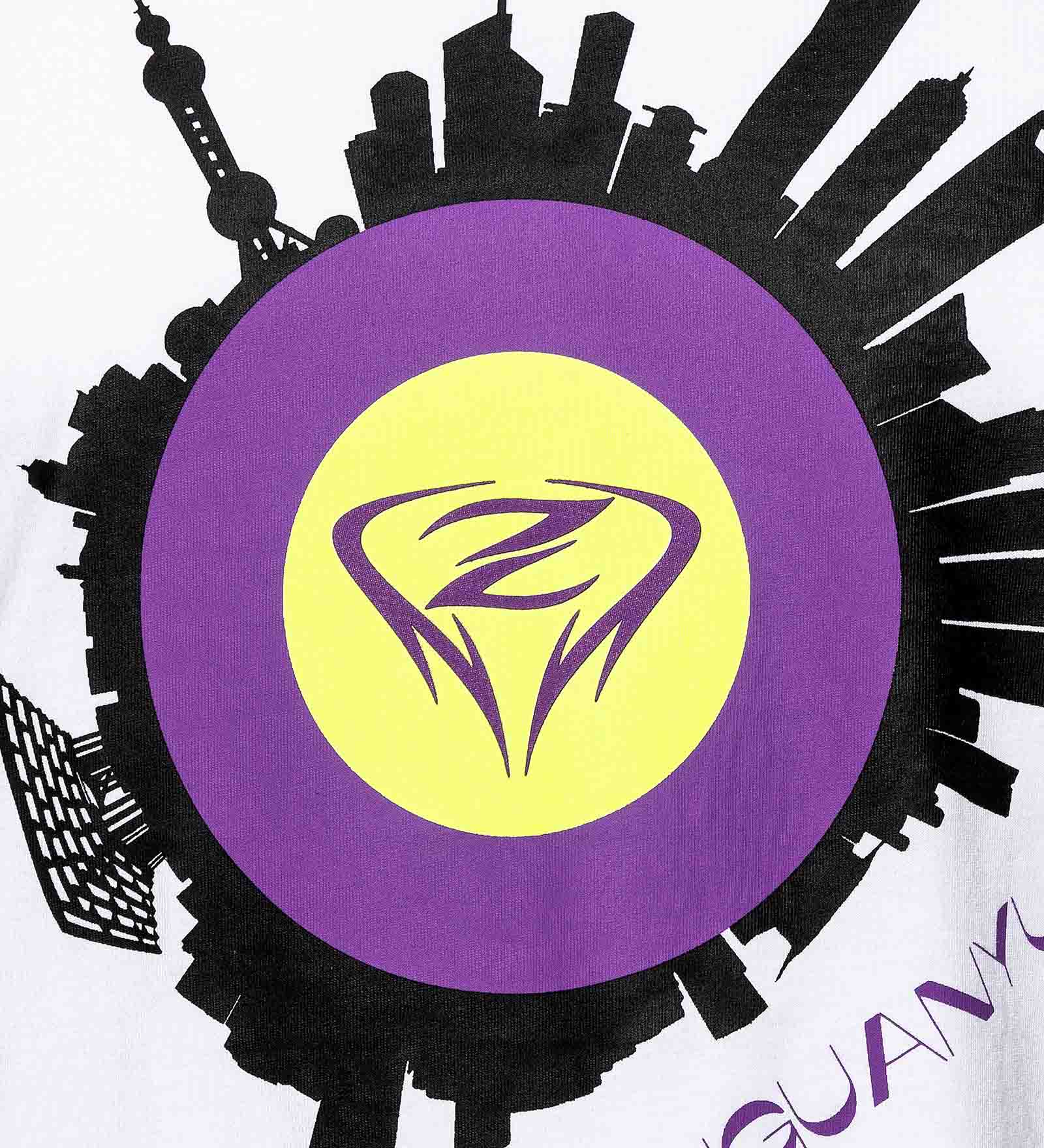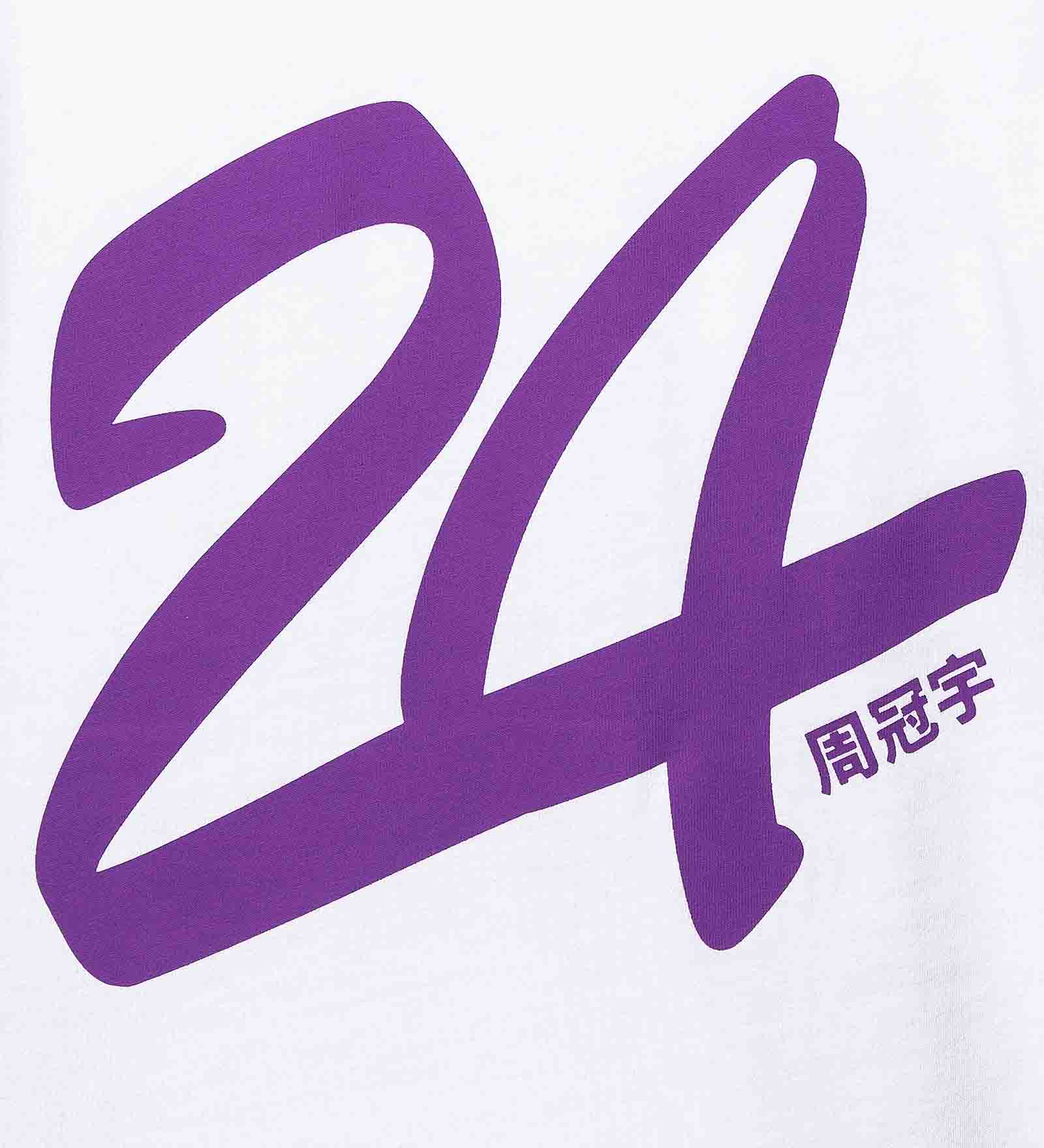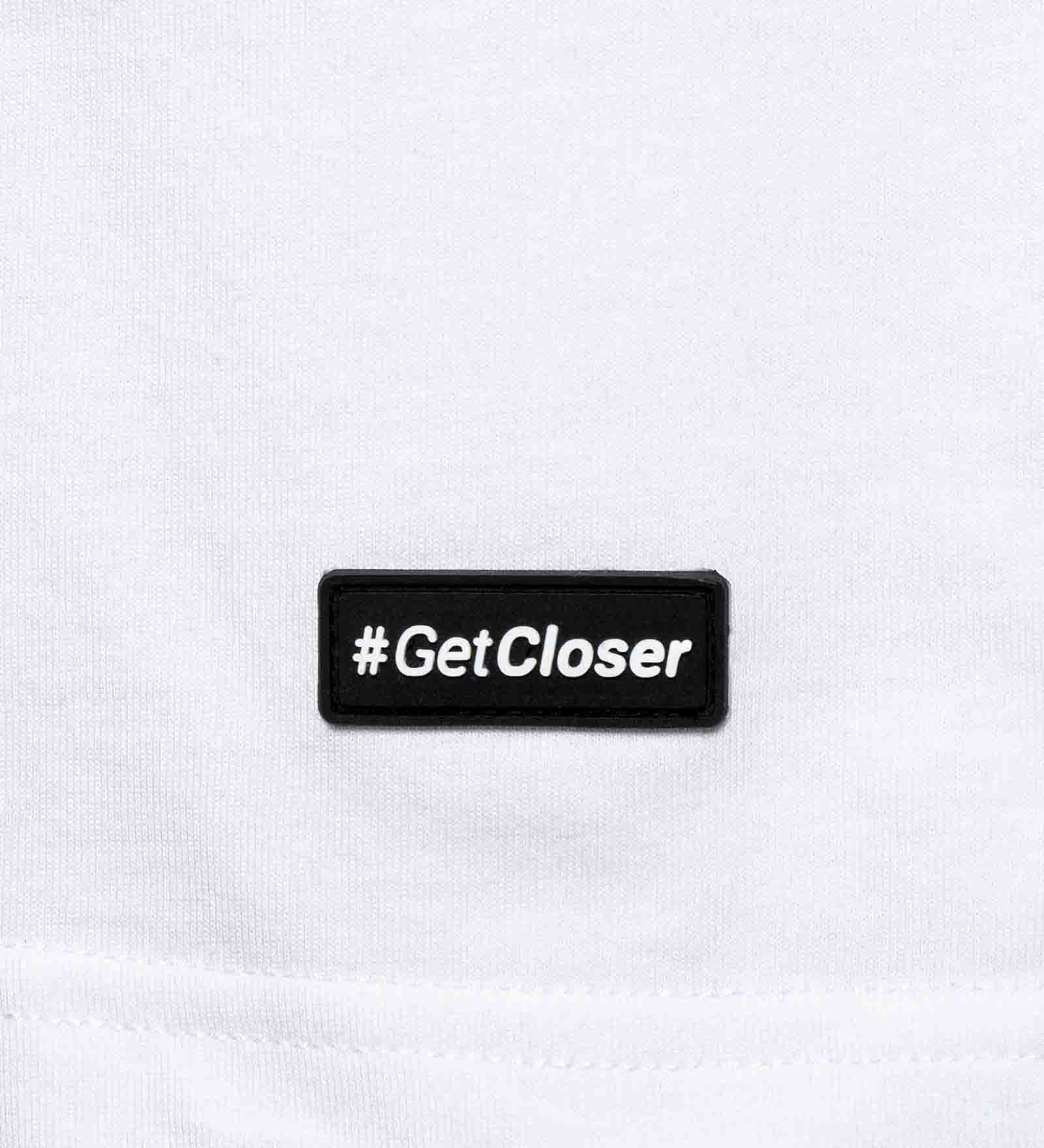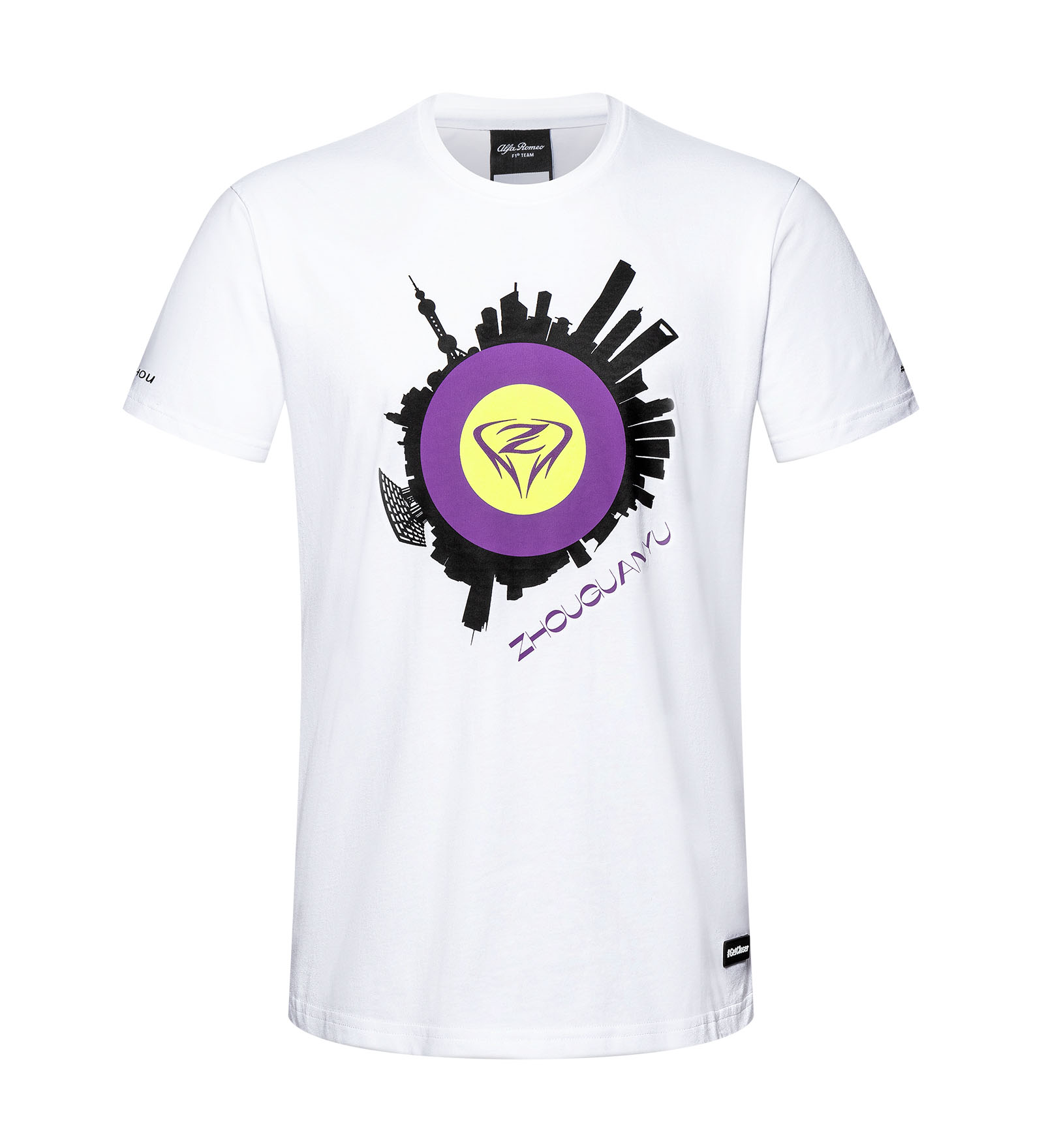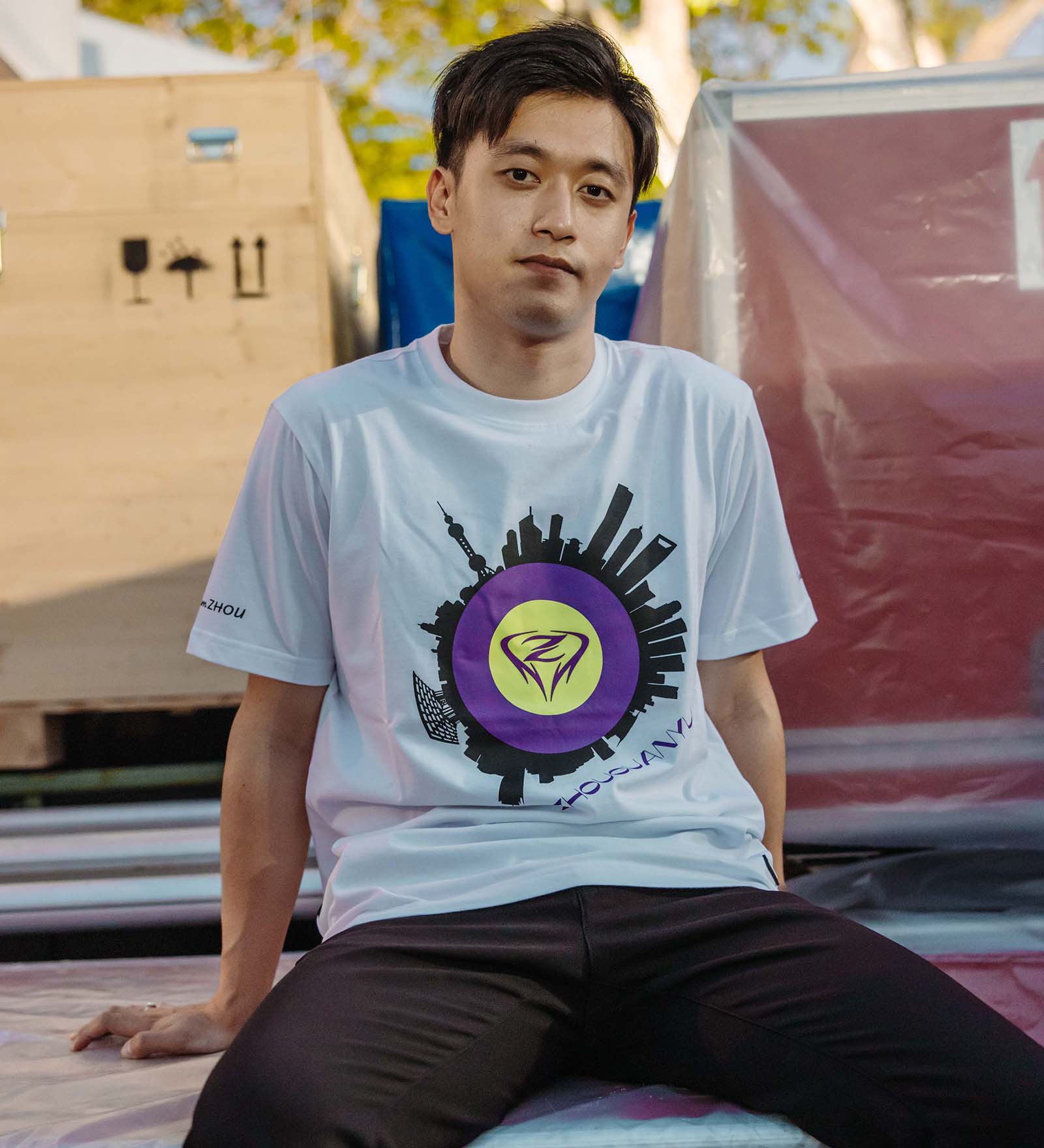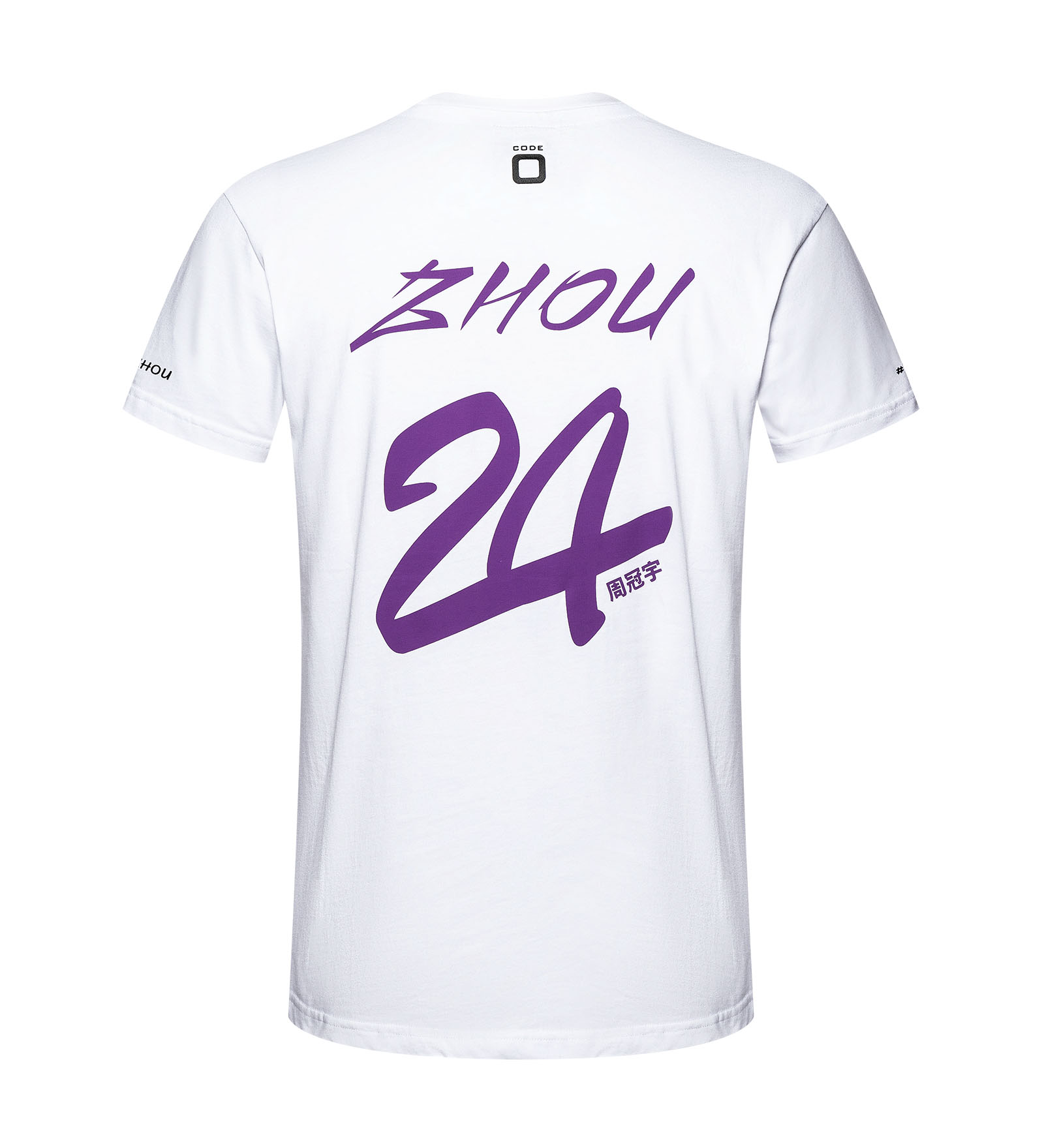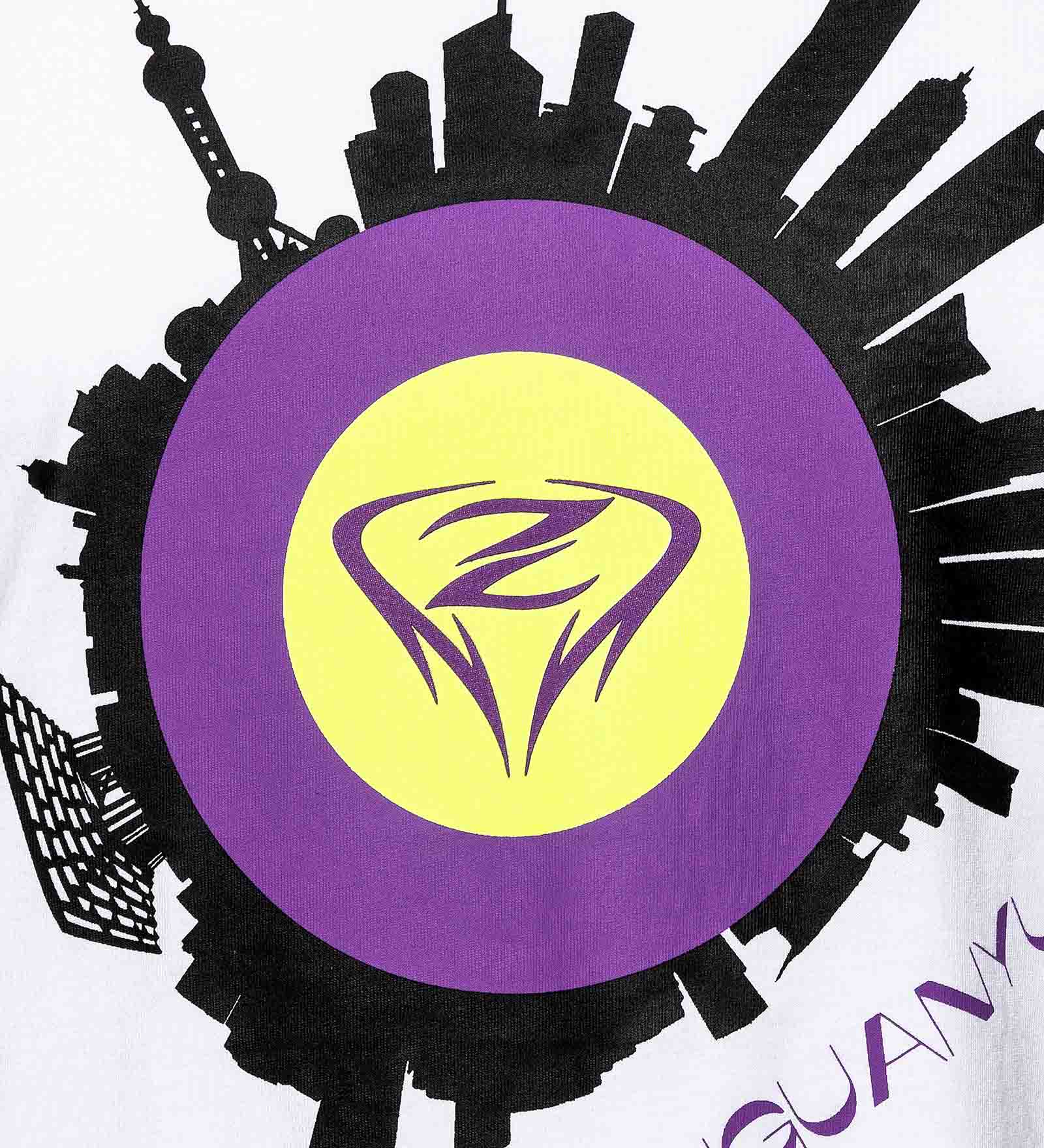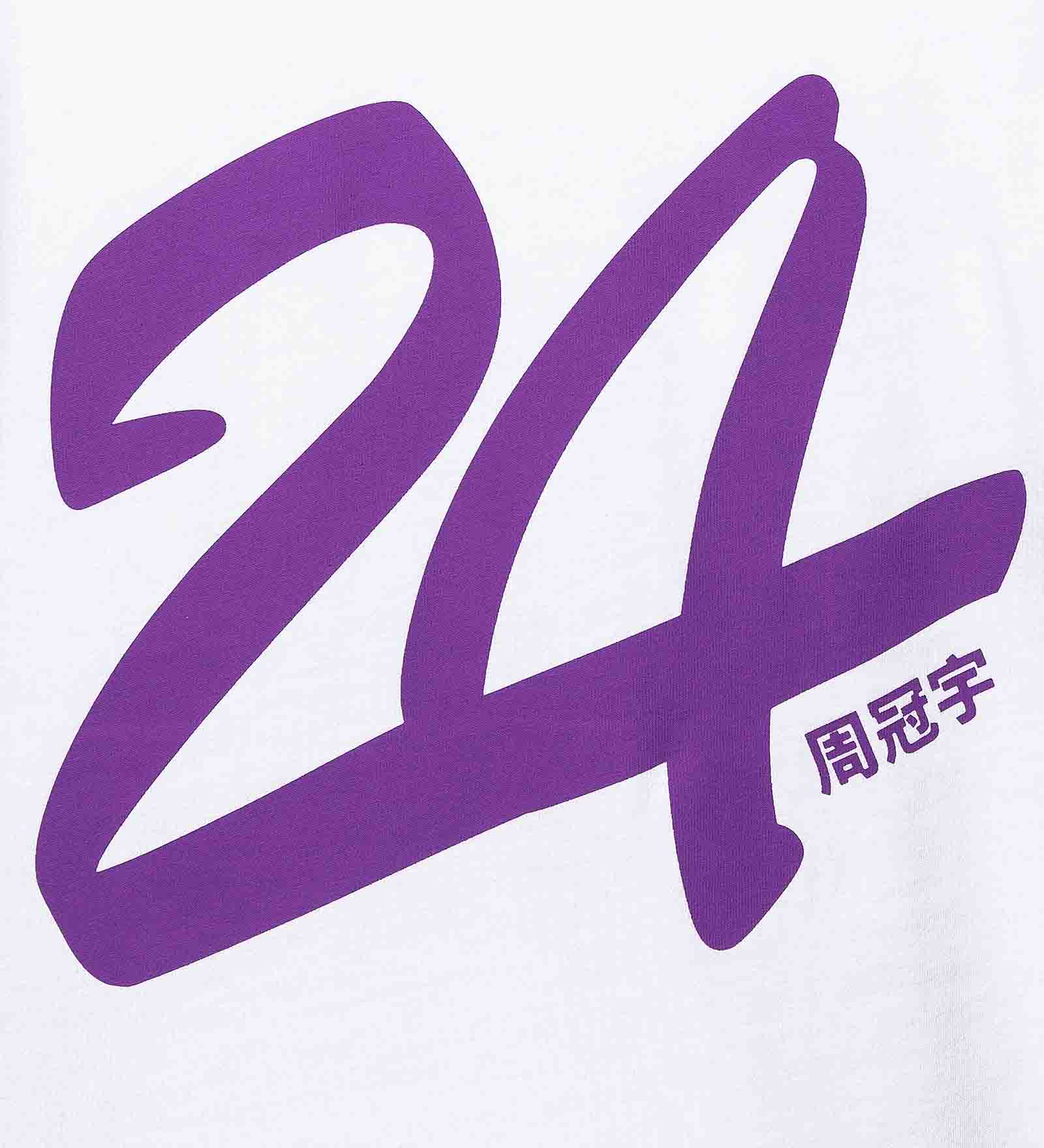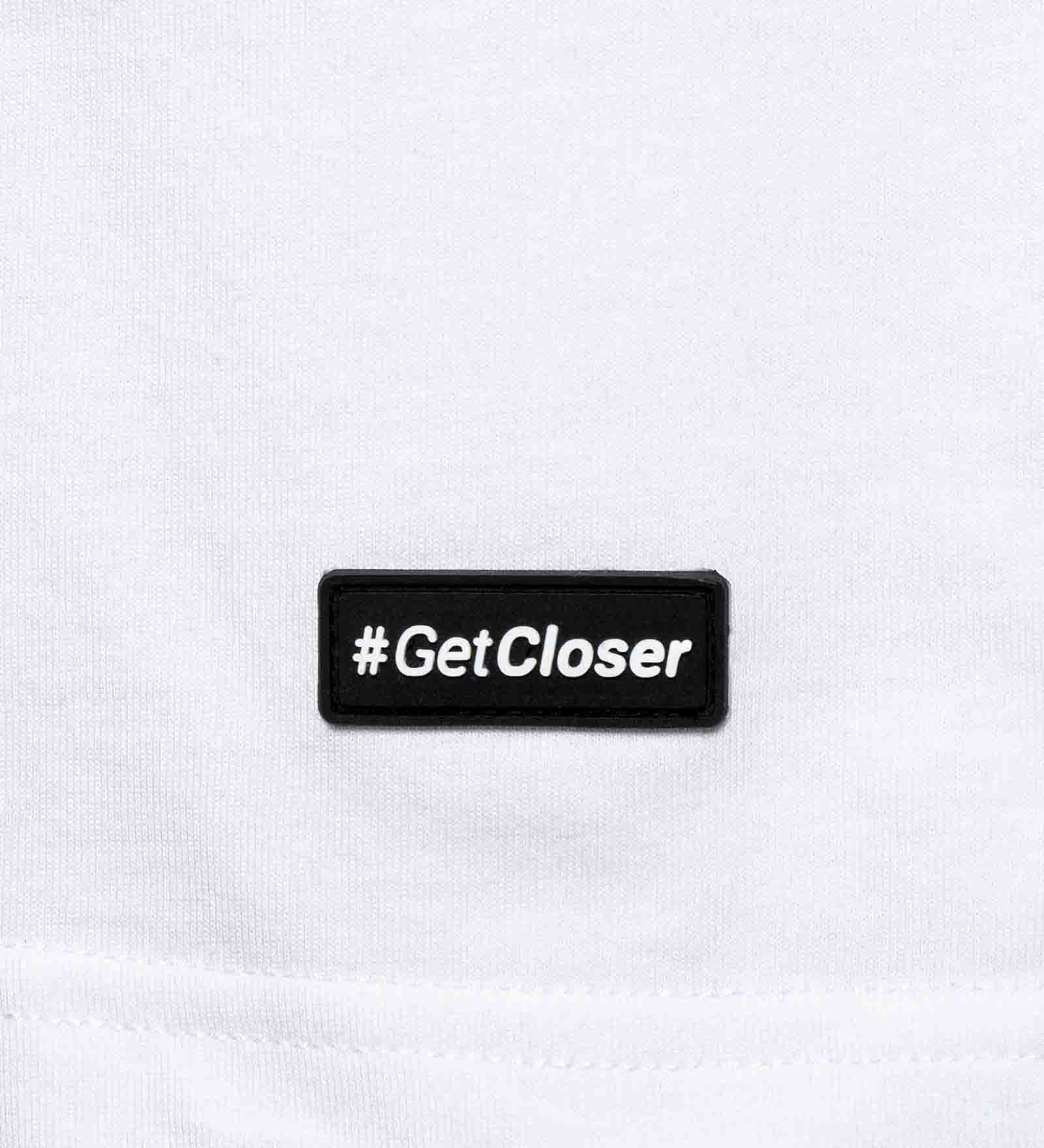 Promo available:
T-shirt, Hoodie + free Cap

Free Cap: Buy the #TeamZhou Hoodie plus the T-Shirt and get the Cap worth €47,50 for free! Just add all 3 items to your cart and the bundle price will be applied automatically. No code required.
Our #TeamZhou T-Shirt from the Zhou Guanyu collection is a limited edition must-have for fans of Zhou Guanyu and the Alfa Romeo F1 Team. This collector's item is only available in limited quantities, ensuring its exclusivity.
The t-shirt features the iconic Zhou Guanyu logo in purple and fluorescent lime colours, complemented by the Shanghai skyline honouring Zhou's roots. The back shows the striking "Zhou 24" print, and the sleeves proudly display the Alfa Romeo F1 Team patch and #TeamZhou lettering. It's a stylish tribute to Zhou Guanyu's journey and a statement piece that will elevate your fan status. Get your t-shirt today and become part of #TeamZhou!
Official Alfa Romeo F1 Team licensed product
Zhou Guanyu Collection
Design by Zhou Guanyu
Zhou Guanyu logo with Shanghai skyline print on the chest
Zhou 24 print on the back
Made in Europe
Regular fit
Machine washable
Material: 100% Cotton